Hello friends and welcome to Pocono Vacation Park Campground's website. Glad you looked us up. Below are amenities, activities and services you will find at our campground. We are sure you will find many things to do during your visit , you can find a list of Attractions here in beautiful Stroudsburg, PA right in the heart of the Pocono Mountains. . We look forward to seeing you and remember: Pocono Vacation Park Campground is........"Where Friends and Family Camp."
OPEN ALL YEAR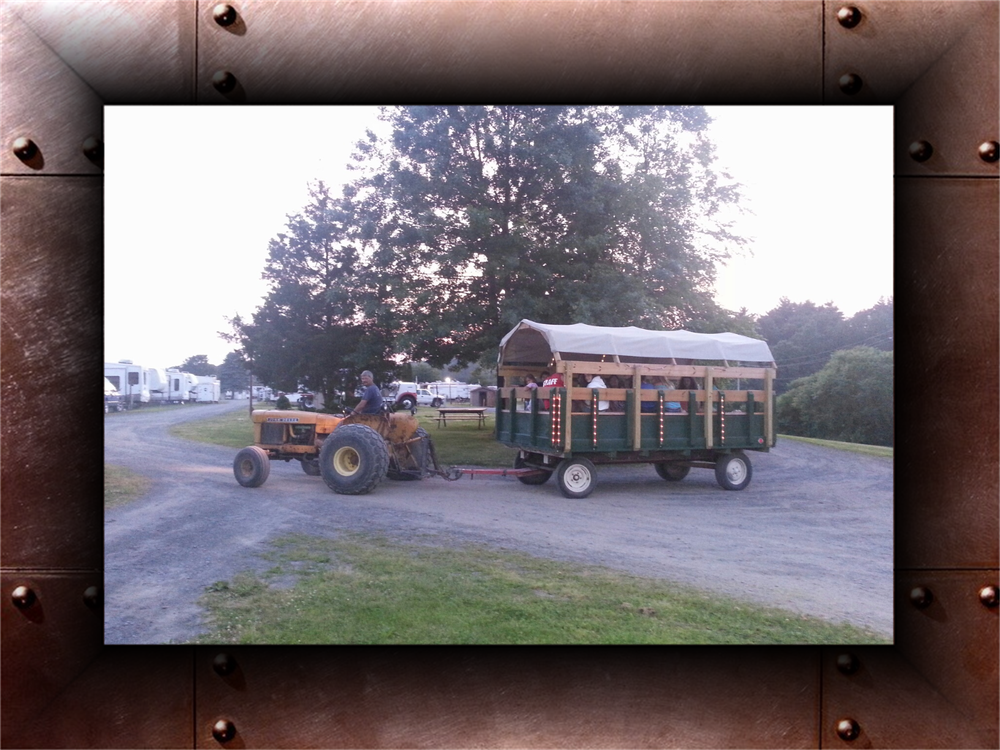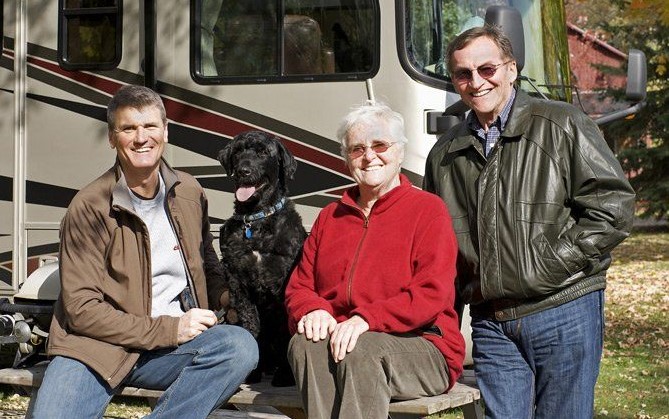 Welcome Campers & Seasonals. DUE TO THE CORONA VIRUS..WE OFFER CHECK-IN SERVICE OVER THE PHONE AND WE HAVE A WALK UP WINDOW SERVICE & A DROP BOX ON THE FRONT PORCH FOR YOUR SAFETY. Please Note: We will no longer provide FREE CABLE or WIFI after this SEASON of 2021.
Ralley & Camper Clubs...We have buddy sites, perfect for group activities and get-togethers. Call for special group rates!..Close to Pocono Raceway, we welcome raceway fans! Cabin rentals available.
Welcome family & friends,
RV and Camper Features: & CABIN
| | | |
| --- | --- | --- |
| *Full Hook UpSites | *Pull Throughs(For Large RV'S) | *Sites For Double Slideouts |
| *Clean Level Sites | *Winter Storage Available | *Ample Parking |
| *Rally Area | *Cable till Oct 15, 2021 | *Wifi (certain locations availability only) till Oct 15, 2021 |
| *Dump Station | *On Ground Propane Station | *Fire Rings (we carry firewood) |
| *Picnic Tables | *Guard Booth | *Camp Mini Store (closed due to virus) |
| *Rec Hall ( closed due to virus) | *Dancing & Music (closed due to virus) | *50 Sites with 50 Amp(must reserve) |
| *Golf Cart Friendly(electric only) | *Mini Golf Course | *Mini Putting Area (golf) |
| *Pet friendly (dog walk area) | *Playground | *Game Room (closed due to virus) |
| *30'x60 Swimming Pool | *Kiddie Pool | *Park Model Sites |
| *Kiddie Corner (Activities)(closed due to virus) | *Kids Corner (Activities) (closed due to virus) | *Double sites for seasoanls(limited/special rate) |
| *Sport Activities | *Bingo | *Entertainment (closed due to virus) |
EXTRA LITTLE FEATURES...
| | | |
| --- | --- | --- |
| *Exchange library | *Baseball field | *Volley ball & Basketball court |
| *Horseshoes / Holey Hole | *Bicycling | *Sling ball |
30'x60 Swimming Pool and Kiddie Pool.(Swim in our pools at your own risk. Anyone under 14 must have a adult present.)
Wifi is for convience only in certain areas of the campground to check your email's. Wifi isn't offered at each site. You must provide your own. Beginning Oct 15, 2021 you must provide your own WIFI and CABLE. We also will not provide mail drop off off, please provide a mail box or drop off service.

| | | |
| --- | --- | --- |
| ATTRACTIONS: | (Within a few to ten minutes away) | |
| *Water Parks | *Shawnee Ski | *Camelback Ski & Water Park |
| *Hot Air Ballons | *Dog Sledding | *Paint Ball |
| *Golf | *Casino's | *Designer Outlets(The Crossings) |
| *Stroud Mall | *Candle Factory's | *Snow tubing |
| *Restaurants | *Horse Back Riding & stables | *Boutiques |
| *Riding Stables | *Dog Sledding | *Sky Diving |
| *Hiking Trails | *River Swimming | *Fishing |
| *Zipline | *Rafting | *Caverns(Lil bit further away) |
| *Trolly Rides | *Snake and Animal Farm | *Rail Road Rides(Lil bit further away) |
| *Farms | *Festivals | *Downtown(beautiful stroudsburg) |
| *Museums | *Sherman Theater | *Dorney Park (Lil bit further away) |
CALL: 570-424-2587 or 570-807-4161 10-6
call: 570-807-3454 after 6pm
DIRECTIONS: PLEASE USE GOOGLE MAPS ON YOUR PHONE, PUNCH IN POCONO VACATION PARK, THIS WILL TAKE YOU RIGHT TO US. IF USING GPS...MAKE SURE 110 ARNIE WAY IN... STROUDSBURG. (Their is another 110 ARNIE WAY IN EAST STROUDSBURG, SO MAKE SURE YOU USE JUST STROUDSBURG!!)
MAILING ADDRESS: 110 Arnie Way, Stroudsburg, Pa. 18360

GPS: Schaffers School House Rd, Stroudsburg, Pa.18360 (thats how its spelt in the gps, sign reads shafer schoolhouse rd.)

EMAIL: carlet_2001@yahoo.com or PvpCampground@yahoo.com

OFFICE HOURS: In season :Monday -Thursday 10am to 6pm... Friday & Saturday: 10am to 10 pm.... and Sunday 10am to 6 pm.

WE ACCEPT: Visa, Master Card ,Discover, American Express and Paypal.

Just minutes away from hiking Appalachian trails, riding horses, skiing, fishing, golfing, water rides, amusement parks, rafting, canoeing, go-carts, festivals, flea markets, movies, playhouse theater, concerts, casino, museums, falls, wineries/breweries, and the pocono raceway...just to name a few things to do & have a great time in the POCONOS.
Close to state parks and recreation area which provide facilities for swimming, boating, hiking, and picincking. Stroudsburg has many historical sites, monuments, and buildings.
Also close to the Delaware River/Gap which has spectacular gorge through the mountains in Monroe County. the states most widely known sights.
Other popular attractions include Bushkill Falls, Pocono raceway, camelback, shawnee.

Pocono cabin rentals, Pocono tent rentals,Pop-up camper rental, Pocono camping. Pocono Vacation Park, heart of the Pocono's, "Where friends & family camp".